Portuguese version - Em português
By Raphael C. F. Makarenko
Pedro Colombari owns a farm with five thousand pigs in the small town of São Miguel do Iguaçu in the southern Brazilian state of Paraná. He started producing biogas in 2006 and uses it to supply his farm with electricity.
"It's easy to produce biogas in pig farming. The system is very simple," says Colombari. "The system works by gravity. In the morning, the pigs' waste gradually slides towards the biodigester through pipes."
Biogas is a renewable energy source generated from the decomposition of organic waste produced by farms, restaurants, agroindustry and others. The waste is directed to covered pools where its decomposition results in the release of biogas. What is left – called bio-digestate – is used as fertilizer.
Biogas can generate electric power, thermal energy or fuel for transportation with positive impacts for the environment: reducing greenhouse gas emissions into the atmosphere and lowering nitrogen or phosphorus pollution in streams, rivers and the soil around farms.
Currently, Pedro Colombari's biogas plant generates enough electricity to supply not only his farm but three other properties nearby. The energy surplus is fed to the local power grid: "We save around a thousand dollars a month, so it's a significant amount of savings." After biogas is generated, he uses the resulting bio-digestate to fertilize his pasture.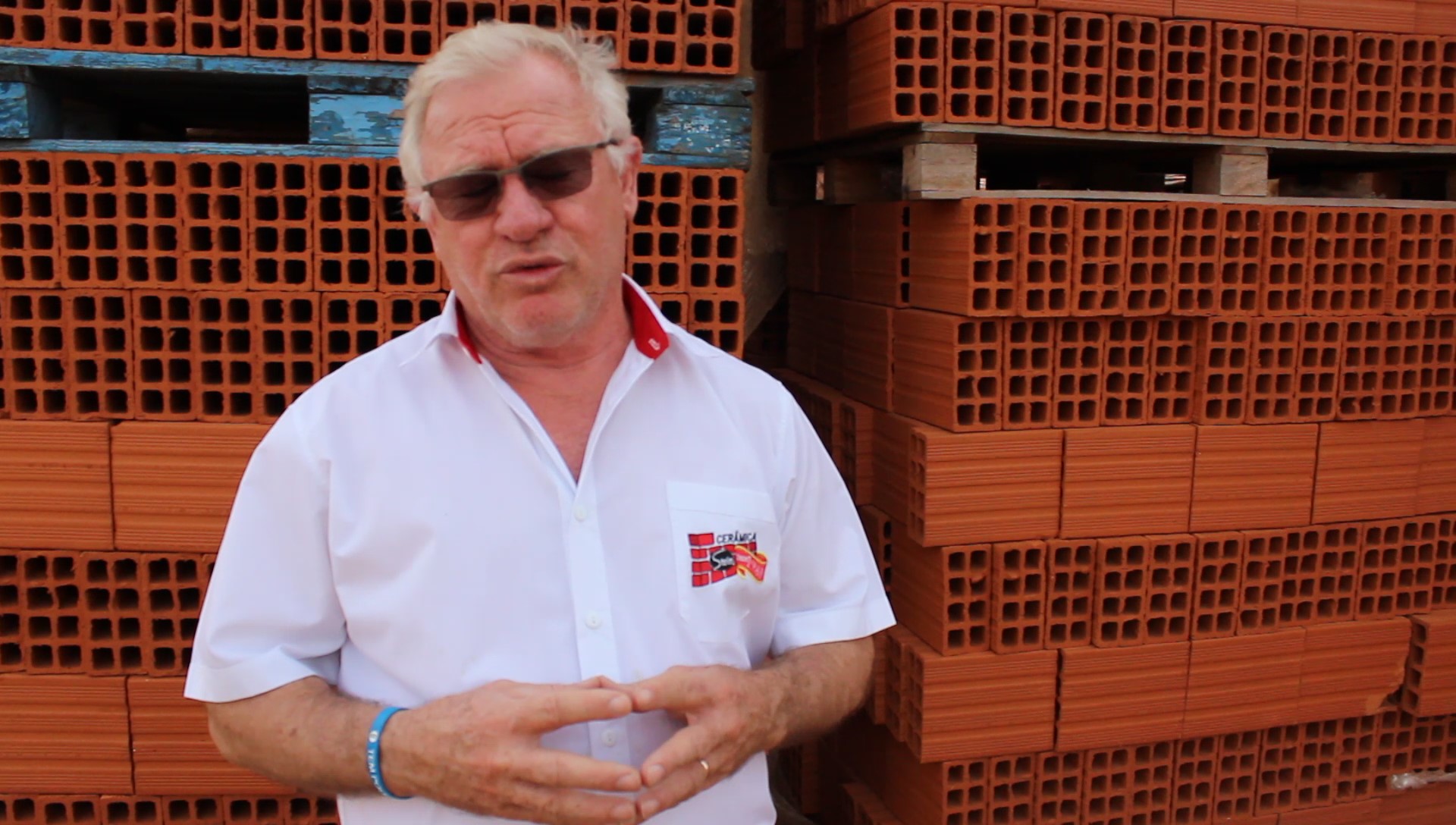 Further north, in the state of Paraná, at Entre Rios do Oeste, closer to the border with Paraguay, Romário Schaefer runs a brick factory. He decided to establish a pig farm nearby to supply his business with electric energy from biogas.
Schaefer says he took this decision "for several reasons." "First, electricity is expensive, particularly between 6pm and 9pm. Second, we can rely on our biogas plant whenever there is an energy shortage in the city."
His factory's electricity bills used to count for 13% of the production costs, since brick manufacturing is an energy-intensive business. The biogas plant cut the electricity cost by half. "We already have plans to expand our pig farming, and to burn biogas to heat the furnace."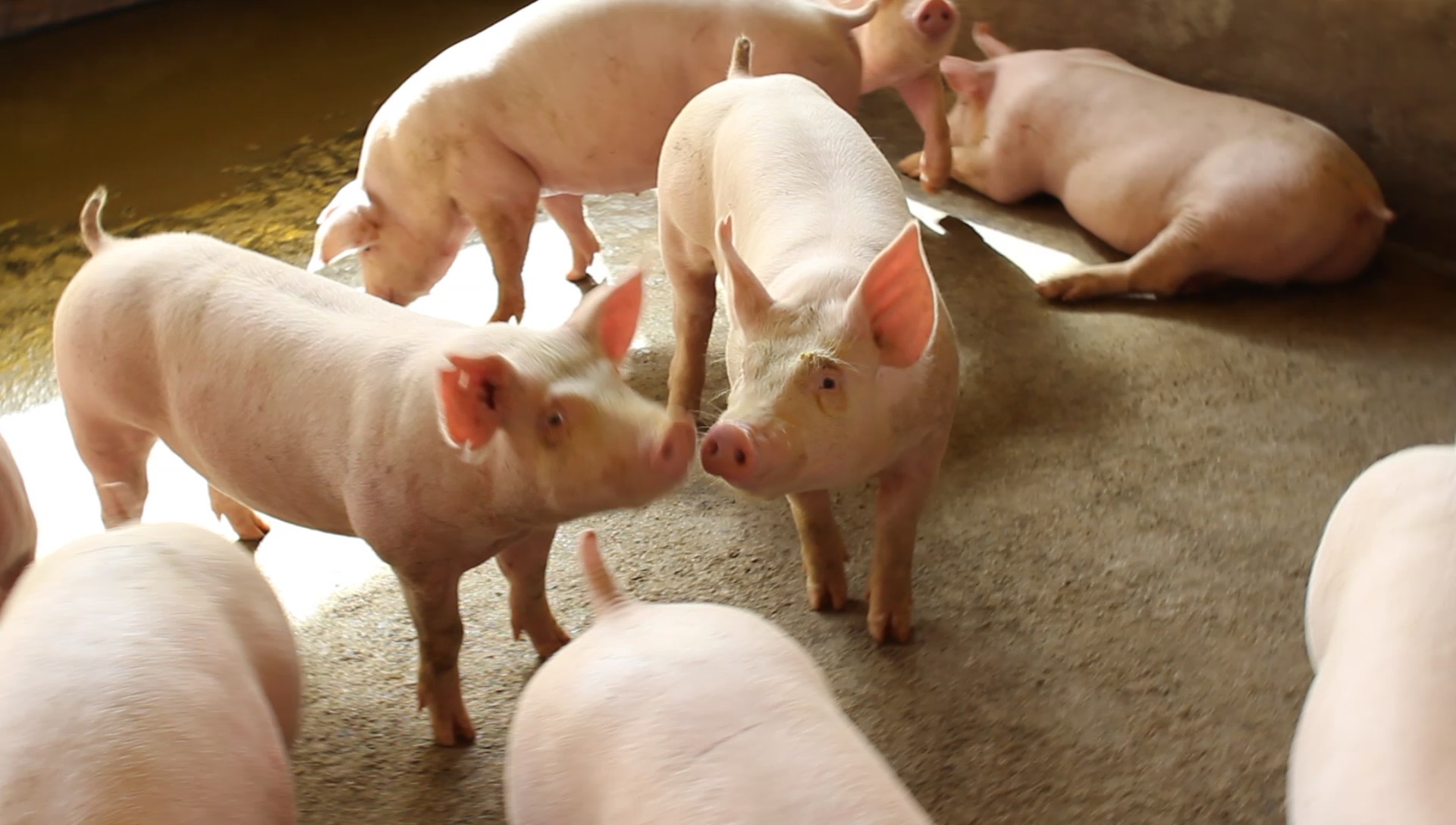 According to the Brazilian Biogas Association (ABiogás), Brazil has the greatest biogas potential in the world. However, data from ABiogás and from the International Centre of Renewable Energy (CIBiogás) shows that Brazil has only 366 biogas plants and only exploits 2% of its total biogas potential. Biogas could supply up to 36% of Brazil's national electricity demand or cover 70% of its diesel oil consumption.
Brazil is also the fourth biggest consumer of biofertilizer in the world and currently imports 65% of the biofertilizer it uses. If biogas – and therefore bio-digestate – production increased, it would represent a market opportunity for local companies.
At present, around three million cubic metres (106m ft3) of biogas are produced in Brazil every day. ABiogás and CIBiogás estimate that the country could generate up to 81 billion cubic metres (2,8 trillion ft3) of biogas each year, if the potential for biogas production from agriculture, the sugar sector and urban solid waste were fully exploited.