UNIDO: Leveraging GEF investment to achieve global environmental benefits
26 January 2022 Stephan Sicars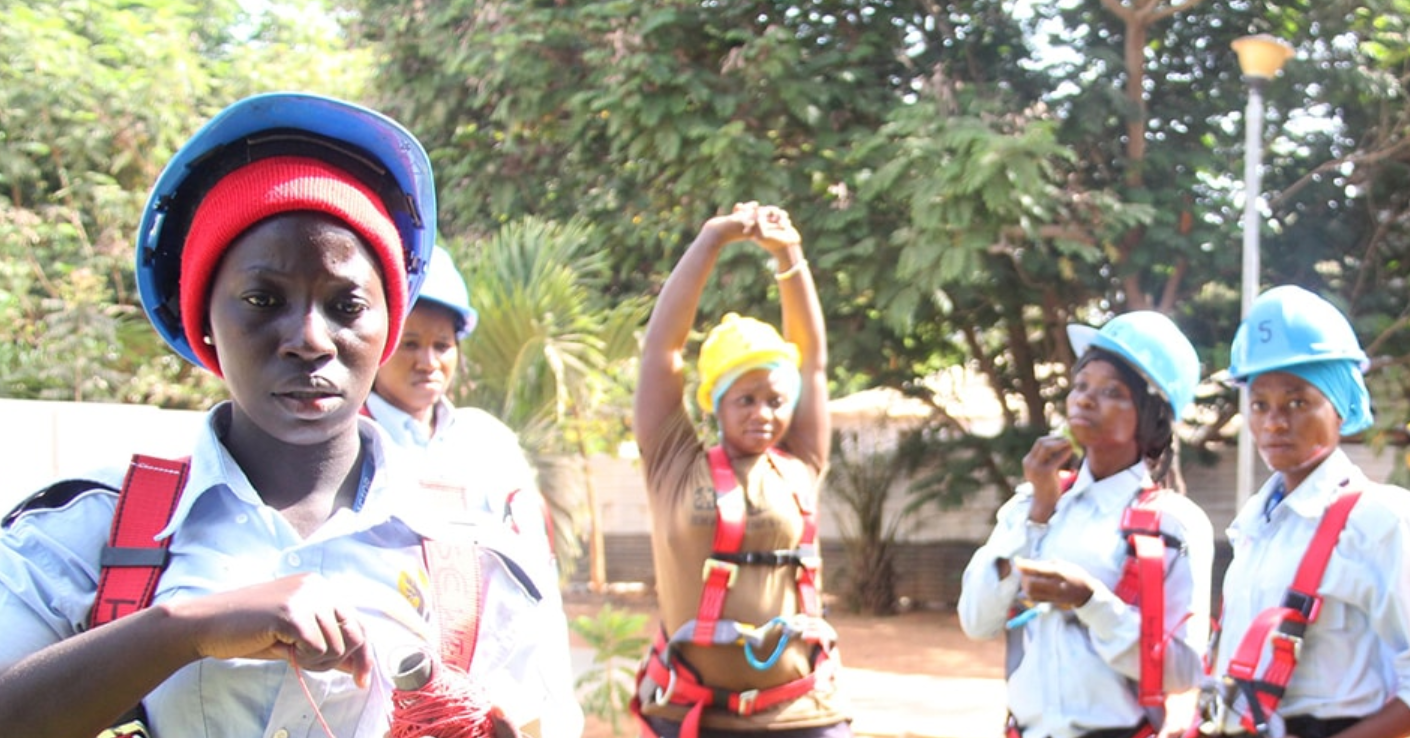 By Stephan Sicars, Managing Director of the Directorate of Environment and Energy, UNIDO
Originally published in Reflecting on 30 Years of the Global Environment Facility (GEF), a compilation of contributions from across the GEF partnership.
The UNIDO-GEF partnership dates back to the 1990s when UNIDO began to regularly contribute to the preparation and execution of GEF-financed projects. UNIDO became a GEF implementing agency in 2006 and has since utilized the GEF's catalytic financing to leverage additional investments to address the planet's environmental challenges and achieve global environmental benefits (GEBs) across the climate change, chemicals, international waters, biodiversity, and land degradation focal areas.
The UNIDO-GEF partnership is unique within the global action agenda. Within its mandate for inclusive and sustainable industrial development, UNIDO utilizes the GEF financing to achieve GEBs by promoting clean, low-carbon production technologies and processes in large and small industrial enterprises, hence simultaneously stimulating the countries' economic growth. Today, UNIDO's portfolio spans over 170 GEF-funded projects in around 70 countries.
The GEF and UNIDO have worked together for many years to reduce and eliminate the threats to the environment and human health posed by persistent organic pollutants, ozone-depleting substances, and other harmful industrial pollutants. This has been complemented by the successful engagement to eliminate the use of mercury from the artisanal and small-scale gold mining sector.
The UNIDO-GEF partnership was further strengthened through the joint work on application of industrial energy efficiency and renewable energy solutions. This has helped countries with achieving industrial greenhouse gas emission reductions, while boosting productivity and competitiveness of industrial firms. Complementing this, UNIDO is seeking solutions to increase the climate change resilience of industries through projects financed by the Least Developing Countries Fund and the Special Climate Change Fund.
With environmental degradation and climate change having a disproportionate effect on women around the world, the GEF continues to be an essential partner in supporting UNIDO's commitment to addressing this nexus in the context of industrialization. As an example, the GEF-funded Global Cleantech Innovation Programme empowers women entrepreneurs to develop businesses and products that support a greener future.
As we enter GEF-8, UNIDO will continue to work with the GEF in supporting countries' compliance with the Multilateral Environmental Agreements. In doing so, UNIDO will help countries achieve transformational environmental, social, and economic impact by adopting sectoral and regional approaches for sound chemical and waste management, achieving a circular economy, and reaching the de-carbonization and climate resilience of the industrial sector. UNIDO will also work on mainstreaming biodiversity across agribusiness value chains through the introduction of circular economy and blockchain solutions, helping to reduce drivers of biodiversity loss. UNIDO hopes to achieve all this through a combination of technology transfer, capacity building, and policymaking actions in partnership with the business sector, civil society organizations, financial institutions, and other relevant development actors.
We cannot repair the planet if gender inequalities persist. UNIDO will continue to actively engage in the GEF Gender Partnership, to advance gender equality and the empowerment of women in efforts to safeguard the environment.