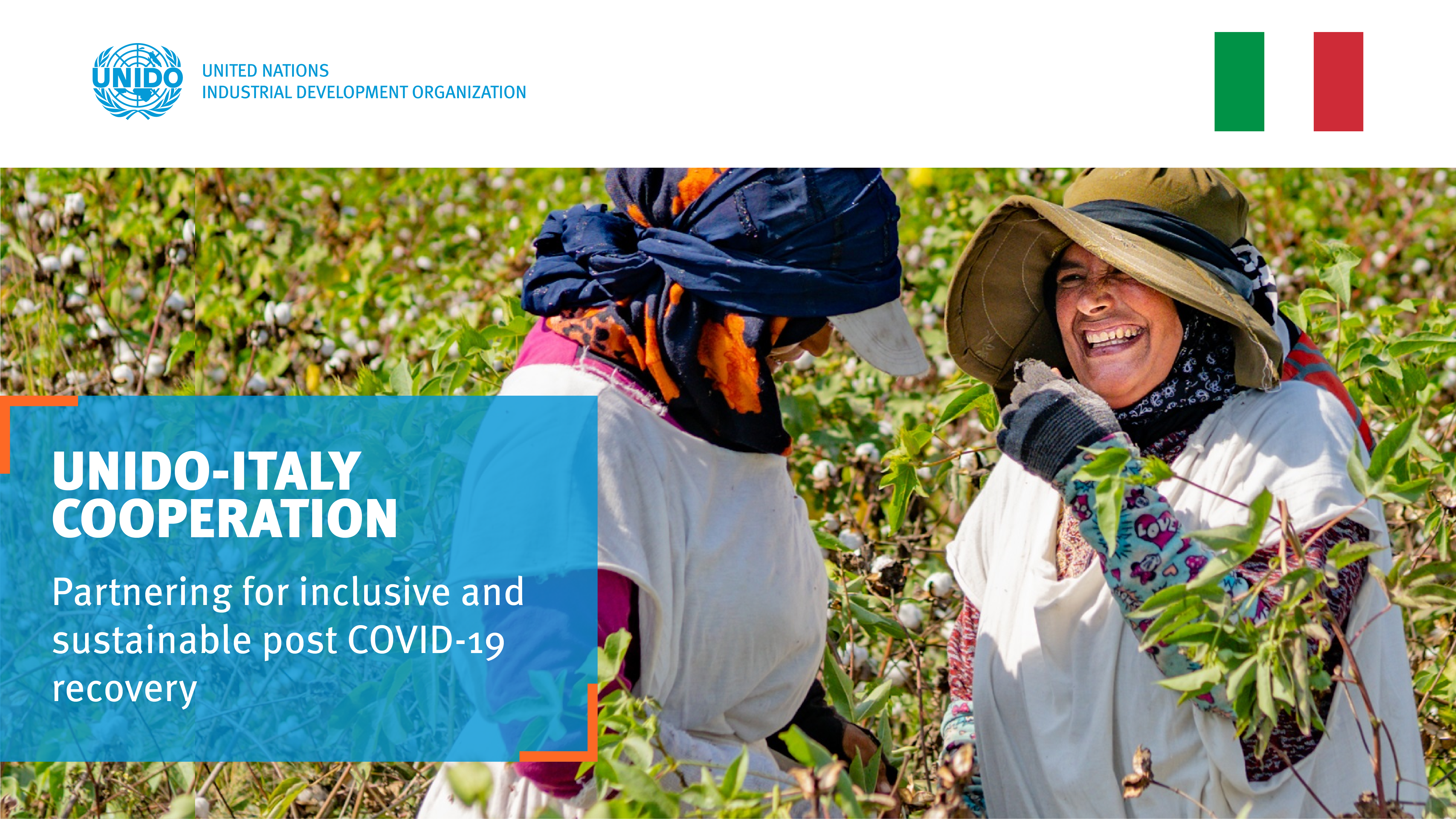 The COVID-19 crisis highlighted the need for a strong multilateral cooperation to build back better and greener. For a long time, UNIDO and the Government of Italy have nurtured a trusted and reliable partnership. Both are firmly committed to the achievement of the 2030 Agenda and progress towards the Sustainable Development Goals. The cooperation currently focuses on the socioeconomic response to the COVID-19 pandemic, climate change, and upgrading of industries in a socially-inclusive and environmentally-sustainable manner, as well as empowerment of youth and women.
UNIDO and Italy also join hands to promote circular economy principles, private-public partnerships, such as with Illycaffè, and the competiveness of SMEs by mobilizing investments and the transfer of technology, notably with the support of the Investment and Technology Promotion Office in Rome.
Over the last years, Italy remained one of the largest governmental donors of UNIDO and is highly engaged in North and sub-Saharan Africa as well as in the Middle East.
Read on for details about some of the projects recently approved for funding by Italy.