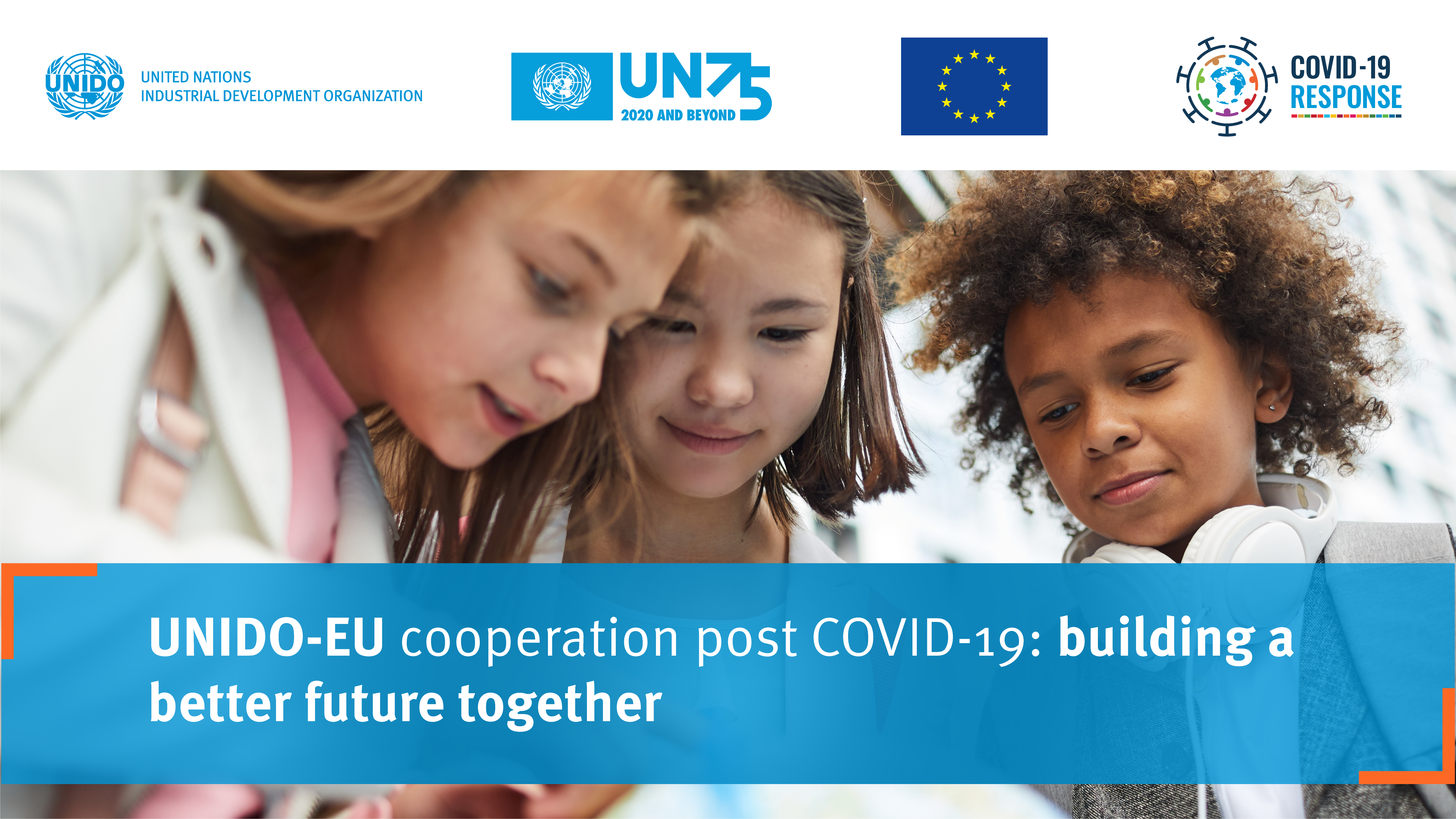 In January 2020, the United Nations (UN) launched the global consultation to mark its 75th anniversary. One million people have already raised their voice, with over 87% believing that global cooperation is vital to deal with today's challenges, and that the pandemic has made international cooperation more urgent.
Moreover, 75 years after its founding, 6 in 10 respondents believe the UN has made the world a better place. Looking to the future, 74% see the UN as "essential" in tackling the current problems.
Against this backdrop, UNIDO stands ready to enhance its cooperation with the European Union (EU) and partner countries to respond to the crises and build a better future together, while contributing to the achievement of the Sustainable Development Goals (SDGs).
The long-standing and fruitful partnership between UNIDO and EU is multifaceted, and we share the same multilateral vision to achieve inclusive and sustainable industrial development and growth, while supporting the most vulnerable, especially women and youth, leaving no one behind.
This common vision translates into a tangible cooperation between the UNIDO and the EU in over 100 countries in Africa and around the world. This creates jobs, reduces poverty, hunger and inequality, while contributing to resource efficiency, clean energy and reduction of emissions and pollution.
Our mission to achieve inclusive and sustainable industrial development is more relevant than ever before. A successful UNIDO-EU partnership is essential to build a more sustainable and equitable post-COVID-19 world, where we mobilize our resources for a green, healthy, inclusive and resilient recovery, thinking about those hit the hardest in the low-income and least developed countries.
Find more information about our ongoing and completed projects in the publication below. Join our social media campaign, using #UNIDO_EU.