Branding for Competitiveness and Sustainable Growth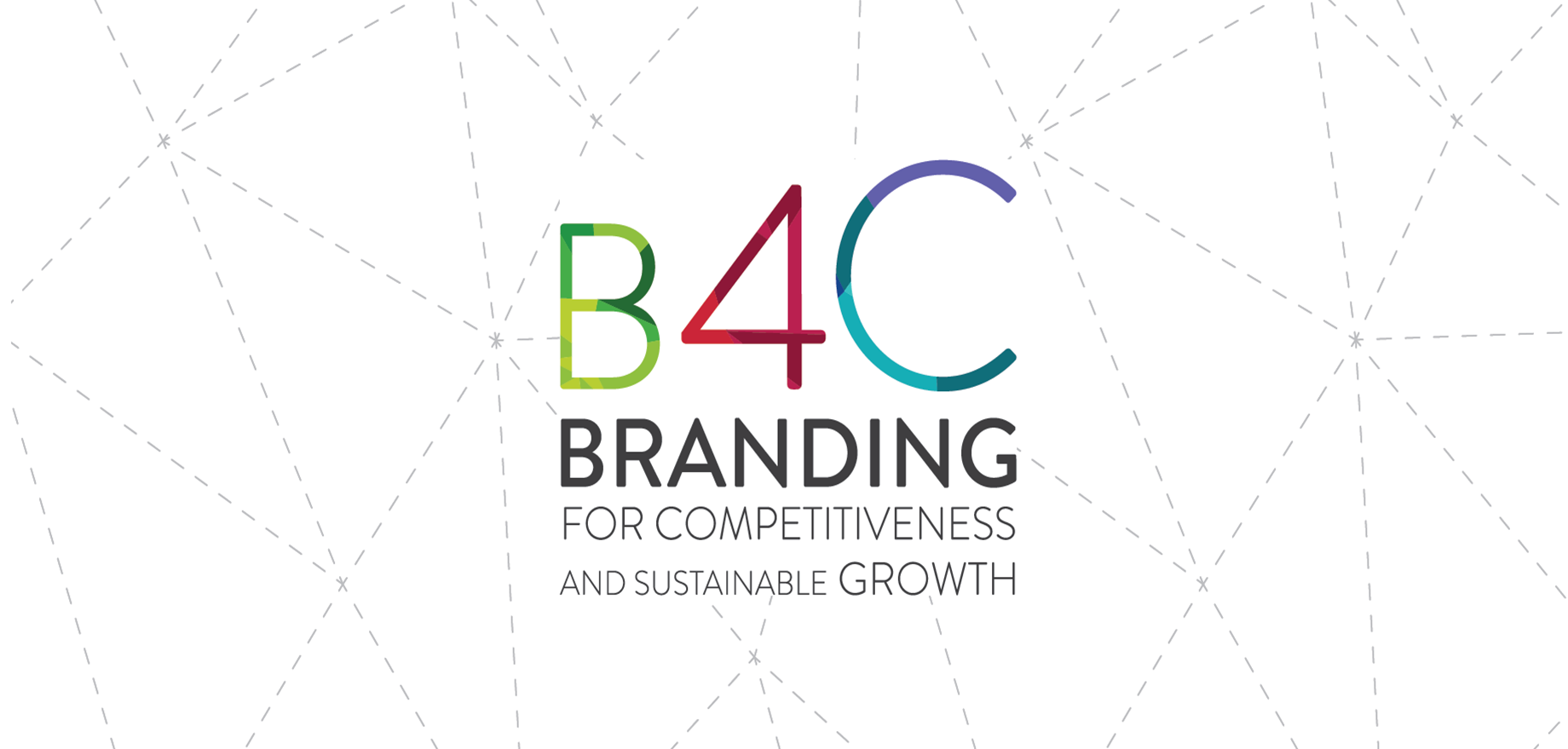 Context
Managers and executive employees identify brand building and reputation as the most important factors in competitiveness leverage, followed by cost savings and supply chain cost optimizations. Just as with building brands, creating and sustaining competitive industries calls for high involvement of all stakeholders (public and private), and for considerable investment in technology, innovation and research. Achieving competitiveness is more than just increasing export growth or gaining market share. It involves achieving competitiveness enhancement not through the "low road" of cutting wages, devaluing exchange rates and disregarding labour and environment regulations—all incompatible with sustained growth—but through following the "high road" of competitiveness, the road of productivity enhancement. The high road consists of building the capabilities to acquire and use new technologies to efficiently produce and trade diversified products in the quantity and quality high enough to support higher wages and national income.
While acknowledging the role of branding within the marketing field as a key instrument to maximize value-added and better marketization, many companies, in particular, SMEs in developing countries and economies in transition, face challenges such as lack of budget and resources, as well as insufficient skills and knowledge, innovation and technologies, to benefit from the branding tool to access new markets and establish their niches within existing value chains and markets.
UNIDOseeks to support private sector enterprises in developing countries and economies in transition in boosting their competitiveness and enhancing market access. This is achieved through comprehensive technical assistance for industrial modernization that also incorporates coordinated marketing and implementation of a joint branding strategy. UNIDO's "Branding for Competitiveness and Sustainable Growth" service provides a holistic approach tailored to the specific needs of enterprises, in which branding plays a key role as a marketing tool. Branding, as part of a company's toolkit, can help boost its competitiveness and integration into global value chains in the era of digitalization. This is achieved by advancing its products and services through digital media, the application of innovative sales channels such as e-commerce and the application of Industry 4.0 technologies.
The "Branding for Competitiveness and Sustainable Growth (B4C)" service module also benefits from the partnership with the European Brand Institute (EBI), which is one of Europe's leading platforms of brand value with 20 years of proven experience in brand and intellectual property valuation. In March 2020, UNIDOand EBI signed a Memorandum of Understanding reiterating their intention to expand the existing partnership to realize the 2030 Agenda for Sustainable Development. Jointly with EBI, UNIDOwill continue to guide beneficiary companies to maximize value and sustainability, increasing brand efficiency and effectiveness aiming to improve their brand ́s financial performance and create value for business and jobs for the economy. 
Strategy
UNIDO's Department of Trade, Investment and Innovation (TII) "Branding for Competitiveness and Sustainable Growth (B4C)" module aims to: 
Create a unique brand and identity for locally produced manufactured goods.

Provide market intelligence to identify niches for the brand

'

s products of the beneficiary country at national, regional and international markets.

Upgrade human and technical capacities of the national expertise and pilot beneficiary enterprises to produce higher value-added goods under the joint brand.

Present the brand and its products at industry-specific national, regional and international platforms (fairs, exhibitions, B2B meetings, others).

Strengthen linkages between manufacturers, technical support institutions, academia and the public sector for an improved business environment.

Facilitate quality compliance of the branded beneficiary manufacturers

' 

products to the Certified Brand Programme based on ISO 20671 

"

Brand Evaluation

".

Support networks and business linkages for export promotion of target industry products joined under a common brand on the national, regional and international markets.

  
Outlook/Results
UNIDO has successfully implemented projects that applied a targeted and results-oriented approach focusing on brand creation for a pilot group of enterprises (or, in some cases, for whole sectors or industries) aiming to strengthen their ability to enter new market niches with innovative products that meet international standards.
This approach has generated a number of success stories and has demonstrated direct medium-term impact on the acceleration of industrial and socio-economic growth, job creation and poverty reduction. Among these successful projects is the "LA'AL Textiles" brand for carpets and home textiles in Tajikistan, which contributed to competitiveness and women empowerment; the Armenian "5900BC" brand, which provided access to new external markets for high fashion garments and shoes; and many other successful projects in Montenegro, Tanzania and other countries that are generating new jobs and contributing to sustainable industrial development of the UNIDO Member States.
For more on UNIDO's "Branding for Competitiveness and Sustainable Growth (B4C)" and project experience, please consult the brochure and success stories from Armenia, Montenegro and Tajikistan.
Learn more about the launching of the "Branding for Competitiveness and Sustainable Growth" technical module in a press release and the video.
For more information, please contact:
Farrukh Alimdjanov
Industrial Development Officer
UNIDO Department of Trade, Investment and Innovation